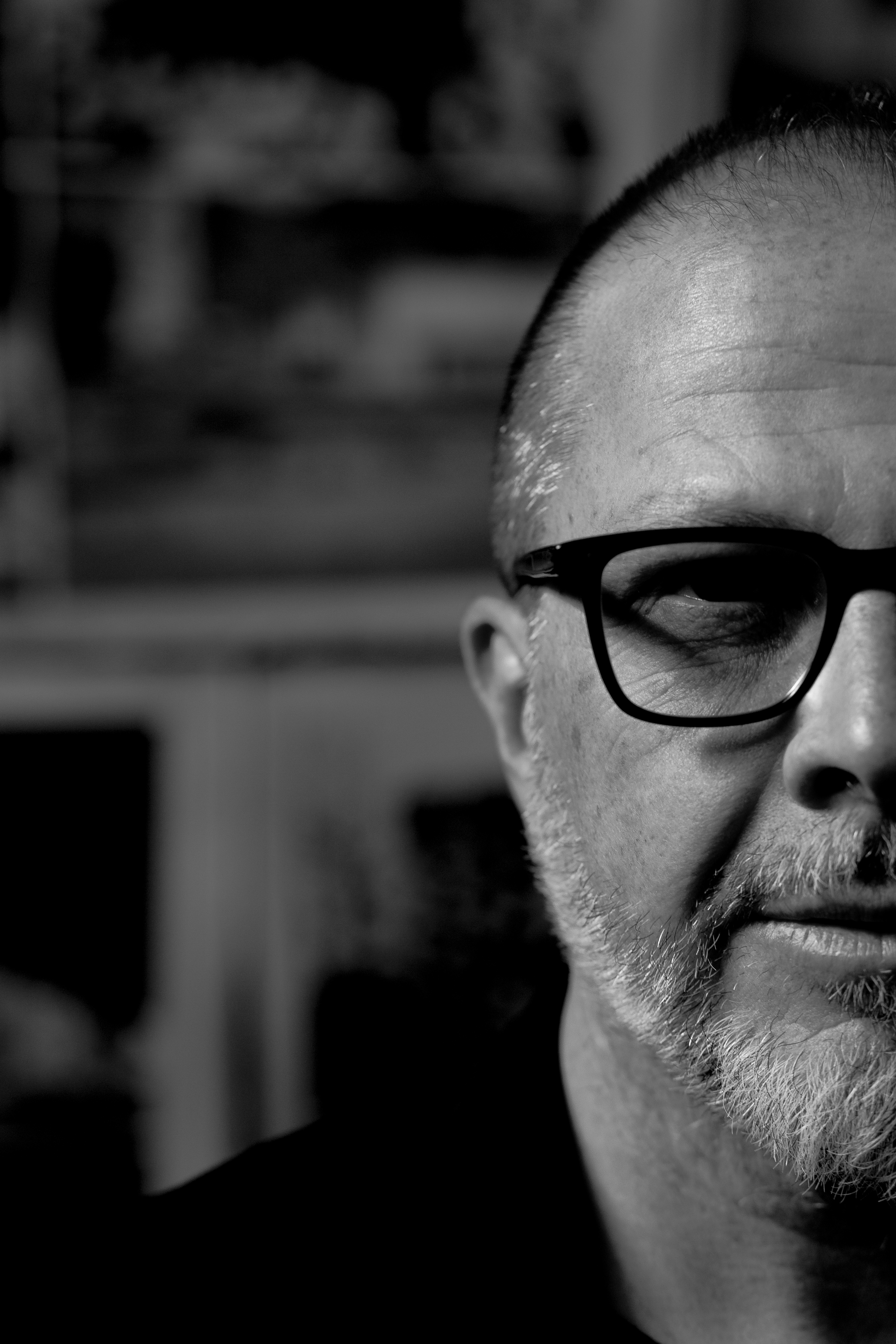 I chose me a half photograph, because I consider the unpredictability of life its fundamental soul and the hidden part the one we have to search and discover every day.
I prepare a lot, I love to study, I like to deepen what concerns the human being, the relationships with the whole and with nature. I am very curious about every artistic, scientific, technological, philosophical and creative expression and at the same time I like not to fixate on things learned to immerse myself in existence and live in freedom by letting myself be surprised and trying to seize the opportunities that come my way.
I'm a filmmaker and artist, a label that means everything and nothing, I like to think of myself first of all as a human being passing through the earth with 7 billion 380 million other people.
I am passionate about stories, about human events. I like to tell them through images, music, words, sounds, silence.
I started in the theater and moved to New York to study acting and film at The New York Conservatory for Dramatic Arts (NYCDA). I was one of the producers for Intuit Film of two independent feature films in the New York area. In Italy I produced Mai Più Come Prima by Giacomo Campiotti with Prana Film distributed by Medusa. I conceived and directed Sidereus la scienza si racconta, two documentaries for Rai Edu about Professor Giacomo Rizzolatti and the discovery of Mirror Neurons and Professor Giorgio Parisi and the physics of complexity. I wrote and directed the documentary Racconto Interrotto on the artist Bepi Romagnoni on the occasion of the great exhibition in Milan on the 50th anniversary of his death. I realized for Centodieci Banca Mediolanum the documentary Stupor Mundi with Michele Placido and the theatrical performance Stupor Mundi – I am Federico. Again with Michele Placido, I produced Lionardo – La più grande opera fu la sua eredità, a show that toured the most important Italian theaters. I realized thanks to Atlante Servizi Culturali, Voyage Inside a Blind Experience a project co-funded by the Creative Europe program, concluded in August 2019, with the aim of creating a model of abstract art exhibition usable with equal interest by both sighted and visually impaired people.
I have made several short films that have participated in international festivals, I made two video clips for the band Radiodervish for Sony Music and other musicians. I have made several corporate videos and I was producer for Ovo.com and creative director of 21minuti creating the online platform and live events. I collaborate with zup.it communication, graphic and design studio, twice Compasso d'Oro, working in the video and development area. I am a consultant for an important banking group for the creation of cultural formats and events, including the series Pensieri d'Arte for Centodieci.it. I collaborate with training companies for the creation and delivery of training and motivational programs. I taught at Unilink at the Master in New Media for two years as Visiting Professor.
I've created relationships, taken photos, written subjects, formats, acted in theater and films, published three books, lived in different places on the planet, and every day I wake up with the desire to learn how to search for beauty as if nothing had happened before.
Imbilico is my first purely artistic project followed by In-Visibili and 17:54 for UniversoAssisi18 in collaboration with Antonio Ottomanelli.
I made my debut with Imbilico at Harlem Room in Milan on the occasion of the Milano Photo Festival, then the exhibition landed in Innsbruck at the prestigious Galerie KM0. I redesigned the installation dialoguing with the new proposed space and the same thing happened later in Assisi where I recreated an earthquake apartment inside a former laundry, creating a mural of 400cmx300cm on the wall. Recently I was invited to the Day of the Italian Artistic Heritage promoted by the Ministry of Culture at the prestigious Palazzo Ducale Museum in Gubbio where I designed and created an installation in four different rooms. I made the installation Broken Wood and Imbilico at the Museum Palazzo Bonaccorsi in Macerata on the occasion of the Festival Sferisterio 2018 and participated in two editions of Armory Show 2018 and 2019 in New York, I am preparing a series of installations and new interventions for 2021 together with the presentation of my new book published by Bertoni Editore entitled Ricreazione la creatività migliora la vita.
Imbilico my previous publication has been selected and is in the finals of the Compasso d'Oro 2021 Book Object section and will be exhibited from April 6 at the ADI Design Museum in Milan.